Why Is 7 Day Detox Pure™ The #1 Colon Cleanser?
Read this important information below to discover how 7 Day Detox Pure™ can help you to rid your body of unwanted toxins and waste.*
FACT: Most Colon Cleanse Products Are Not Effective

The fact is that most Colon Cleanse products do not live up to their claims. Most are not formulated with the proper dosage and do not contain safe and effective ingredients. Many do not come from the source that was proven to be effective in clinical studies.
Buyer Beware: Know what you're getting before you buy a Colon Cleanse product.
Hundreds of fly-by-night supplement makers are rushing to create their own product and "cash-in" on this huge diet craze. They might claim to have the best product, but most fall short of the basic criteria. So before you buy, make sure the Colon Cleanse product you choose is pure and meets all the recommendations for maximum effectiveness.
What Makes 7 Day Detox Pure™ The #1 Colon Cleanser?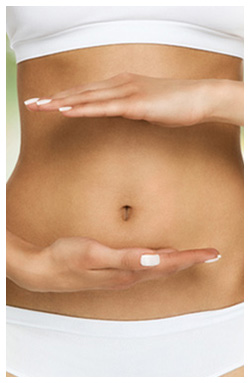 7 Day Detox Pure™ is known as the ultimate, effective Colon Cleanse product to get you the results that you are looking for in only 7 days.* Thousands of our customers are thrilled with the quality and results they have experienced since using 7 Day Detox Pure™. In fact, they're so happy that they told us they'll never buy any of the 'cheap, less effective alternatives' ever again. Here's why:
You see, most Colon Cleanse products do not contain natural ingredients to gently cleanse the body and flush out unwanted toxins, which is essential for achieving great results and essential for long-term colon health.* This is why the 'chemical-based alternatives' everyone buys might help a little - but they are not the most effective. Sometimes they don't even work at all. Don't you deserve the best?
Most Colon Cleanse alternatives have less than top-notch purity, and are packaged in an improper dose. Many contain unnecessary ingredients, binders and fillers. 7 Day Detox Pure™ was developed to adhere to the strictest quality standards and contain more effective and bioavailable ingredients than any other product, hands down. Which is why people are calling it the 'Ultimate 7 Day Colon Cleanse Product'.
7 Day Detox Pure™ utilizes extensively researched ingredients that are at the top of their respective health goals in terms of quality standards, scientific research, and purity. We recommend comparing the purity and safety of the ingredients in 7 Day Detox Pure™ with the competition. We are confident that you will not find a better detox Colon Cleanse product on the market.
7 Day Detox Pure™ - The Highest Quality Standards

7 Day Detox Pure™ contains clinically tested ingredients that meet the strength and purity guidelines of the USP/NF (United States Pharmacopeia–National Formulary). 7 Day Detox Pure™ is manufactured in the United States in an FDA registered laboratory that exceeds industry standards. Our manufacturing facility is GMP-certified and abides by the strictest FDA recommendations.
What To Watch Out For When Buying Colon Cleanse Products?
Experts agree that there are several factors you should consider when purchasing a detox Colon Cleanse product. Is it 100% pure (with no fillers, binders or artificial ingredients)? Does it have the proper dosage and potency? Does it have 100% natural ingredients that are scientifically-proven to be effective? Is it produced in a cGMP, FDA registered laboratory and manufactured under the strict guidelines of the U.S. Food and Drug Administration?
7 Day Detox Pure™ - Key Criteria
It should contain ingredients that are known for their detoxifying properties. (7 Day Detox Pure™ contains 17 high-quality, proven ingredients).
The ingredients should carry no harmful side effects. (7 Day Detox Pure™ contains ingredients to gently cleanse the colon).
It needs to be 100% PURE with no unnecessary ingredients. (7 Day Detox Pure™ meets this requirement).
It should NOT contain any artificial ingredients or fillers. (7 Day Detox Pure™ is 100% all-natural).
All the ingredients should be proven to be effective for ridding the body of unwanted toxins. (7 Day Detox Pure™ meets this requirement).
It should conform to the tested grade strength and purity of the US Pharmacopeia's standards for quality. (7 Day Detox Pure™ meets this requirement).

Important Note: In addition to these requirements, make sure it contains no oxygen cleansers or unverified herbal preparations. These ingredients are found in many low-quality Colon Cleanse products and can have dangerous side effects.
7 Day Detox Pure™ meets and exceeds all of these standards.
7 Day Detox Pure™ is produced in the United States.
It is manufactured in a state-of-the-art FDA registered laboratory.
It conforms to the tested grade strength and purity of USP quality standards.
It is manufactured under the strict guidelines of the U.S. Food and Drug Administration's cGMP certification.
Why Choose 7 Day Detox Pure™?
Many manufacturers overlook the recommended criteria and clinical studies, using improper dosage, purity and potency to make a quick profit. By ignoring the key criteria mentioned above, they are producing ineffective products which are almost guaranteed to fail.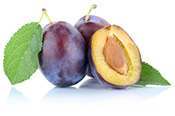 7 Day Detox Pure™ offers consumers a natural, proven alternative to the many synthetic and possibly dangerous Colon Cleanse products out there. Our product provides a myriad of health benefits to help you detox your body of unwanted toxins and unhealthy waste, as well as kick start weight loss programs to help you reach your personal health goals and optimum well-being.*
In addition, we are offering a 100% money back guarantee, so you can feel confident that 7 Day Detox Pure™ will work for you. So, if you want to reach your optimal health by ridding your body of unhealthy toxins and feel more energetic, don't settle for inferior products.* 7 Day Detox Pure™ is the best 7 Day Colon Cleanse product available, hands down.
7 Day Detox Pure™ Is Recommended By Doctors & Medical Scientists:
What Do 7 Day Detox Pure™ Customers Have To Say?
All testimonials reflect the range of typical results that our customers experience.
Comment by: - Kathy D.
"This product really does what it says it will! I usually feel and look bloated which makes me feel uncomfortable and self-conscious. However, after taking this product for the recommended 7 days, I feel better than ever. I don't feel bloated and I have much more energy. I'm really glad I gave this product a try."
Comment by: - Bruce R.
"I didn't really expect much from this product. Being overweight for the last 4 years, I have definitely been fooled by a lot of products claiming to do something but then not actually living up to those claims. I must say, 7 Day Detox Pure is NOT one of these products. It is one of the most effective products I have ever tried. It has given me more energy and really helped me to start my weight loss journey. I am really excited I found this product."
Comment by: - Rachel F.
"I was feeling tired all the time and had no energy and I knew it was time to detox my system. I came across this product online and it looked like a great one to try. And let me tell you, this product REALLY WORKS. After using it for a week, I feel cleaner and lighter. I will definitely be recommending it to my friends."
Comment by: - Miranda L.
"I just finished a week of using 7 Day Detox Pure and I feel amazing. I bought the product hoping to start the new year fresh and purge all the bad buildup from the holidays. It has really helped me clear out my system, and the best part is, without any stomach cramps. I feel energized and rejuvenated and ready to take on the new year."
Comment by: - Debbie G.
"I knew my body needed a cleanse when I was feeling tired and sluggish all the time, and my stomach was giving me problems. Though, I was very nervous about taking a detox product as I have heard about some nasty side effects. I did my research and came across 7 Day Detox Pure, which looked like a very safe option. I liked how all the ingredients had been tested and do not have serious side effects. It also comes with a good money-back guarantee, so I figured I had nothing to lose by trying the product. Well, I definitely won't be needing the money-back guarantee! This product has revitalized me and boosted my energy, even my skin is looking clearer. I will be using this product again."
Comment by: - Cassie R.
"Love, love, love this product! It has cleared out my system and given me renewed energy. Will be telling all my friends about 7 Day Detox Pure."
Comment by: - Dean K.
"You know it's time for a cleanse when you are feeling bloated and tired constantly. My body was aching to be rebooted. I didn't want to be taking any harmful laxatives, so I looked for a product with natural ingredients that would help clear out my system. When I came across 7 Day Detox Pure, I knew it would be the right choice. With clinically proven, natural ingredients, it looked like an excellent option. I have been taking the product for three days so far, and couldn't be happier. I already feel better and have more energy. I have also not experienced any nasty side effects which is a huge bonus. Five stars!"
Comment by: - Martha J.
"I have been trying to lose weight for the longest time but I have been unsuccessful. No matter what diet I try, the weight is coming off very slowly. I knew I needed to do something to kickstart the process. I read online that toxins build up in our gut and digestive system from the food we eat, and these toxins can affect the way our system functions. I realized this would be the key to helping me lose weight, to get rid of these toxins. I did my research to find the best and safest product and discovered 7 Day Detox Pure. The manufacturer's website made feel as if this is a product I could trust. They provide a lot of detailed information about the product and how it works. I just finished the bottle and I feel great. It really does work! And it has helped me tackle losing weight by speeding up my system. I have a lot more energy, too."
Comment by: - Ben H.
"This product has made me feel lighter and more energized. Unlike other products I have tried, I did not experience any painful stomach cramps when taking this product which is really positive. I love how I feel. Thank you!"